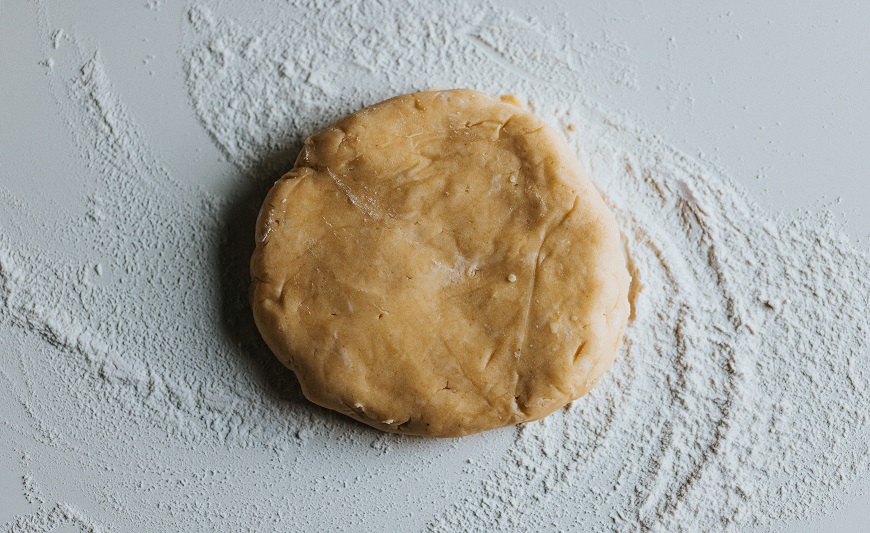 Brisk air kissed my nose as I dashed into the store for a few final ingredients. Regardless of how many lists I make, a handful of critical items are missed. A display of cinnamon pinecones invited me into the market. I could not have wiped the smile off my face if I tried. What a beautiful time of year.
Fall has not always held a special place in my heart. As a child, if I were to rank my favorite seasons, Fall would be dead last. Was that a gasp I just heard? Before all of the pumpkin spice, "sweater weather" loving readers sign off, hear me out. Fall ranked last because:
I get cold easily and warming up takes forever.
Chlorophyll drains from tree leaves leaving decrepit leaves that clog up storm drains resulting in flooded streets.
Splashing in rain puddles lost its flair the first time I had to sit through a school day with wet socks – I'm frowning just thinking about it.
Humidity = frizzy hair. I know some of you can relate.
I'll stop, you get the picture.
Why did my opinion change? Well, Fall has become synonymous with traditions.
Every family seems to have a unique dish or tradition. Take stuffing (or dressing, as the name differs depending upon the household). Anything goes when it comes to this side dish. Fresh bread, cornbread, and breadcrumbs all provide legitimate foundations. Inclusions range from celery to cranberries. These nuances create familiarity and ultimately a special meal. Growing up, my family enjoyed the traditional turkey with classic side dishes and pies for dessert. My Grandma made the pies, and her crust was legendary. I felt great honor (and a bit of pressure) when she gave me the recipe and the responsibility of making pie when she and my Grandpa went to visit my Aunt and Uncle.
It was 2003, and at the age of 84, my Grandma decided to take a computer class because she wanted an email account. I still marvel at her ambition. It was in an email where she detailed her Pumpkin Pie recipe. I printed it back then and it is tucked inside my pie recipe book. It is far from pristine, with nearly two decades of holiday memories…and maybe a little butter. That year, she and my Grandpa returned the day after Thanksgiving. I was home on break and able to see her reaction to my first piemaking attempt. You should know that my Grandma was very kind, extremely positive, and easy-going. I fully expected her to rave about my first effort. She was just that kind of person.
She took a bite, and after careful consideration, deemed it to be "pretty good". I was stunned. Pretty good?! A peanut butter sandwich would rightfully get the recognition of being pretty good. That pie took me hours and was just pretty good? After the initial shock wore off, I recognized that she was right. My expectation that this first effort would be exceptional was unrealistic. I made a silent vow to myself to do better next time. I didn't give up.
Fortunately for me, pie-making was not reserved for holidays at my grandparent's house. Instead, pies were frequently the dessert after Sunday dinner.
I spent time sitting at the bar in my Grandma's kitchen, watching her whip up pie crusts effortlessly. I asked questions and wrote down tips that she didn't realize she was giving. She had a refined technique that was so engrained, only an uneducated eye like mine could see. I realized that there was more that went into the art of baking a pie than the ingredients alone. Pie crusts are delicate, requiring both quick hands, and patience. Balancing a firm smooth roll of the pin with soft smoothing strokes for the finish was something that could only be learned with practice.
It took several years, and quite a few pies, but receiving my Grandma's approval was redemption.
My Grandma passed in 2015. Each time I pull out her email and read her words, I recall these treasured memories.
Anxious to share this craft with my daughter, I invited her to help with pie-making that first year without my Grandma. I knew that it would be more work, but reveled in the vision. My then six-year-old had zero interest. Each subsequent year I have invited her to participate only to have the invitation declined. Last year, I extended the invitation to our son, he too declined. I enjoyed the the memories independently and held out hope that one day I would have someone with which to share this baking experience.
Yesterday, I set out to write about my pie-making history and highlight this amazing Cranberry Pie I stumbled across last year from Smitten Kitchen. The combination of sweet and tart pairs great with a cup of coffee after a turkey meal. The pecan crumble topping alone is heavenly. This pie is completely unexpected, and yet totally traditional. If you are looking for something new, look no further. You have found your recipe.
With "agility" seemingly being my unofficial word of the year, my pie-making required a pivot. I didn't intend to ask for help with this pie-making, because it was for the blog post. Wouldn't you know it, this time, the kids asked me if they could participate. Joy of all joys – I was thrilled! One caveat, they wanted to make a pumpkin pie. I took a deep breath and chose to pivot. We proceeded with the pumpkin.
Recognizing that this would be a more successful endeavor if we had defined responsibilities, each child took turns as either the pie maker or the photographer. They did great, following instructions and working as a team. It was magical. These photos are the epitome of candid. I hope that you see what I saw - a legacy shared and tradition in the making. Please excuse any potential background items (that should have been removed).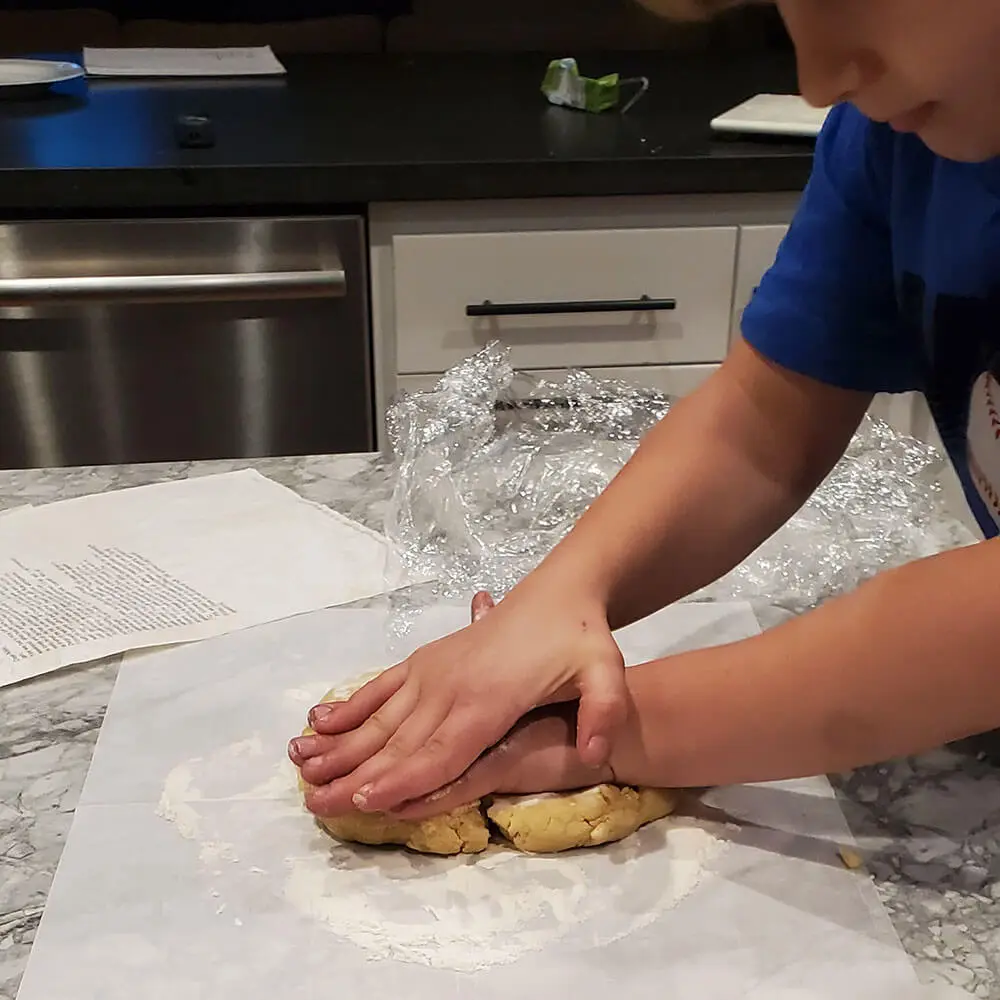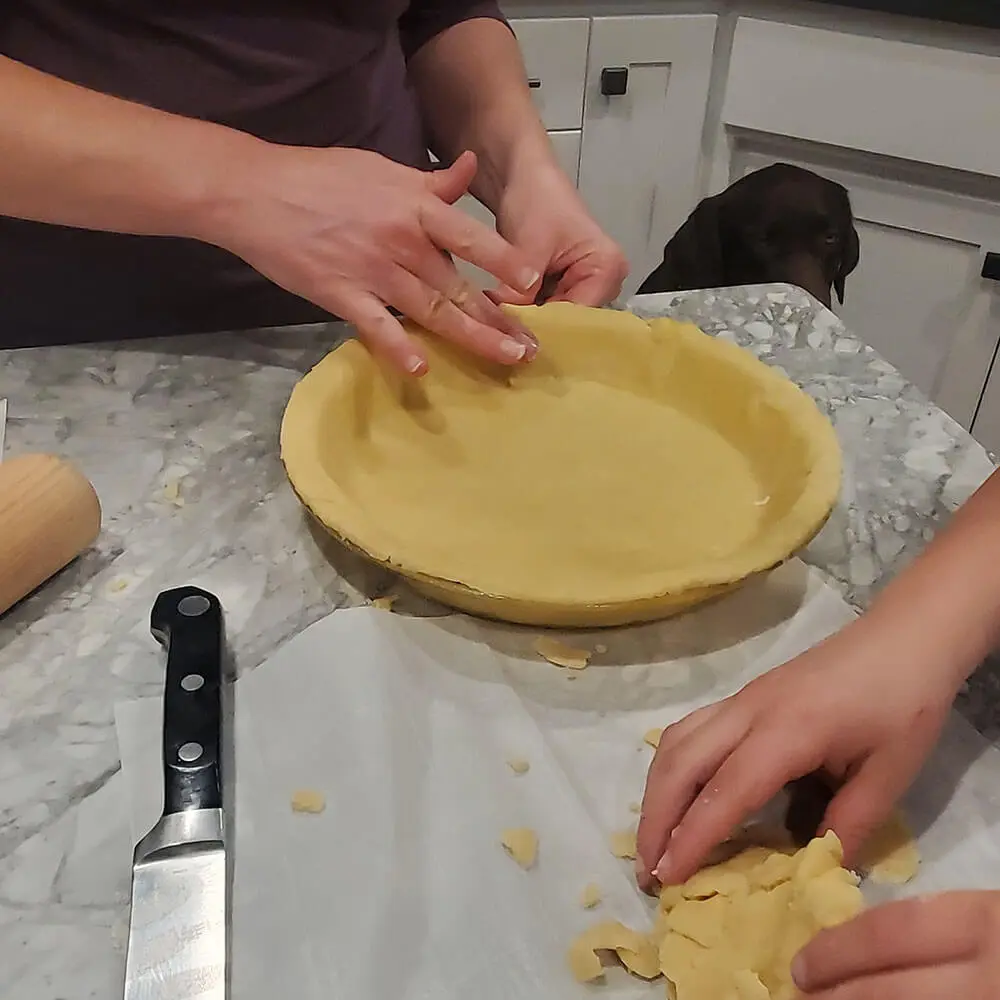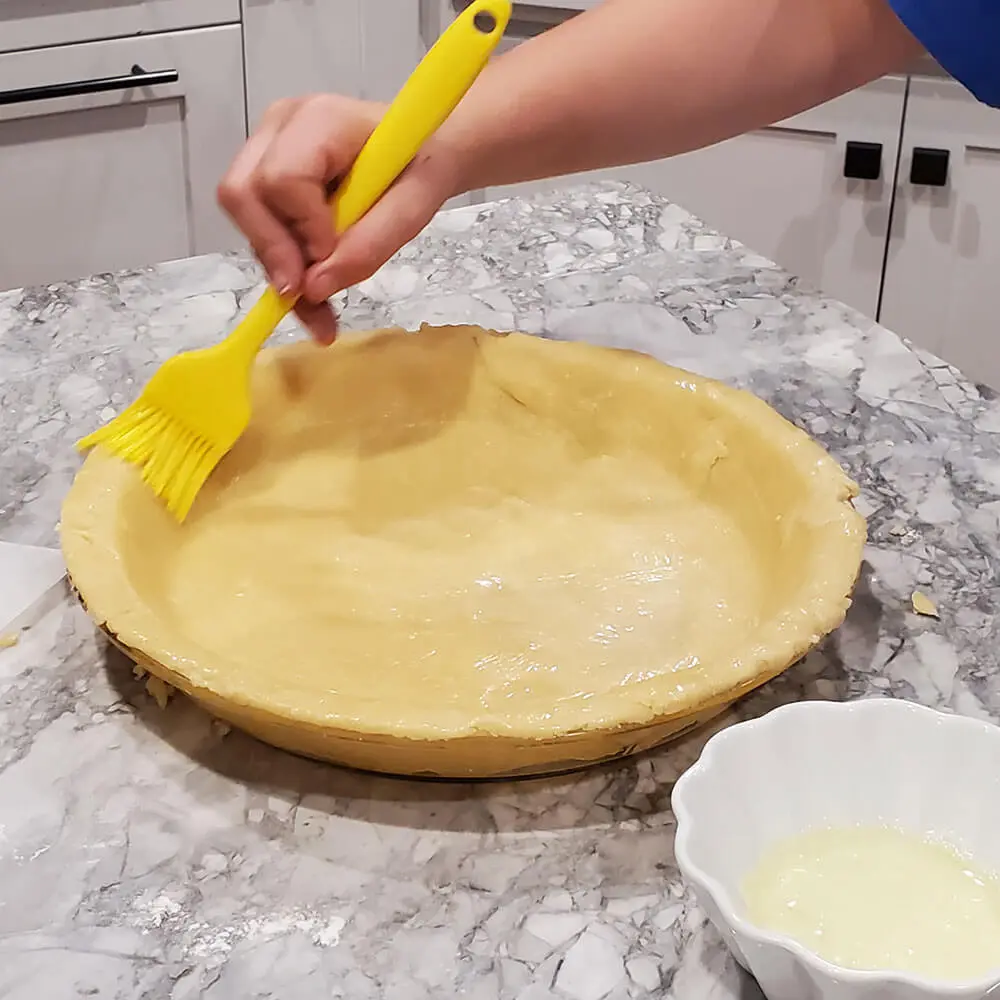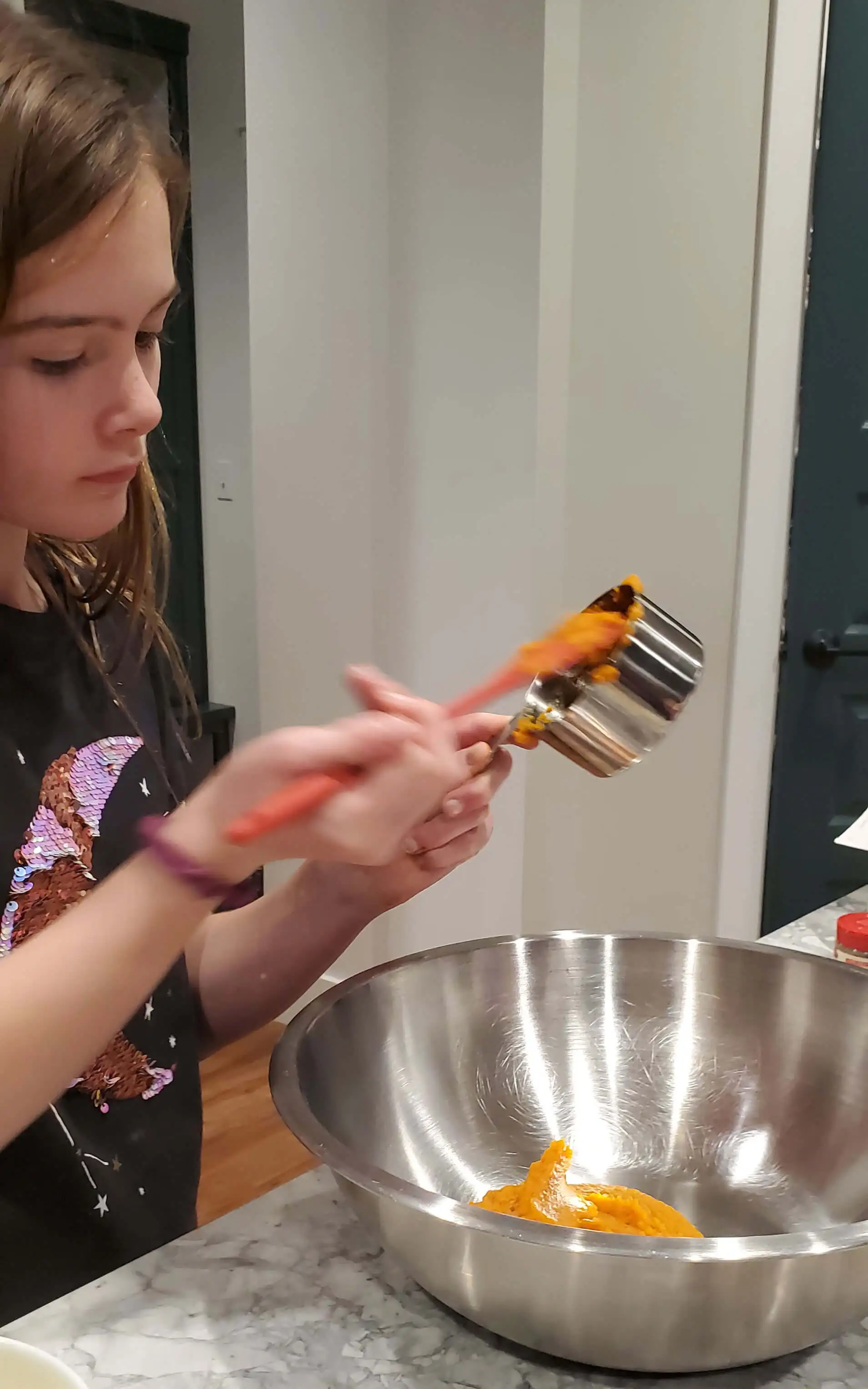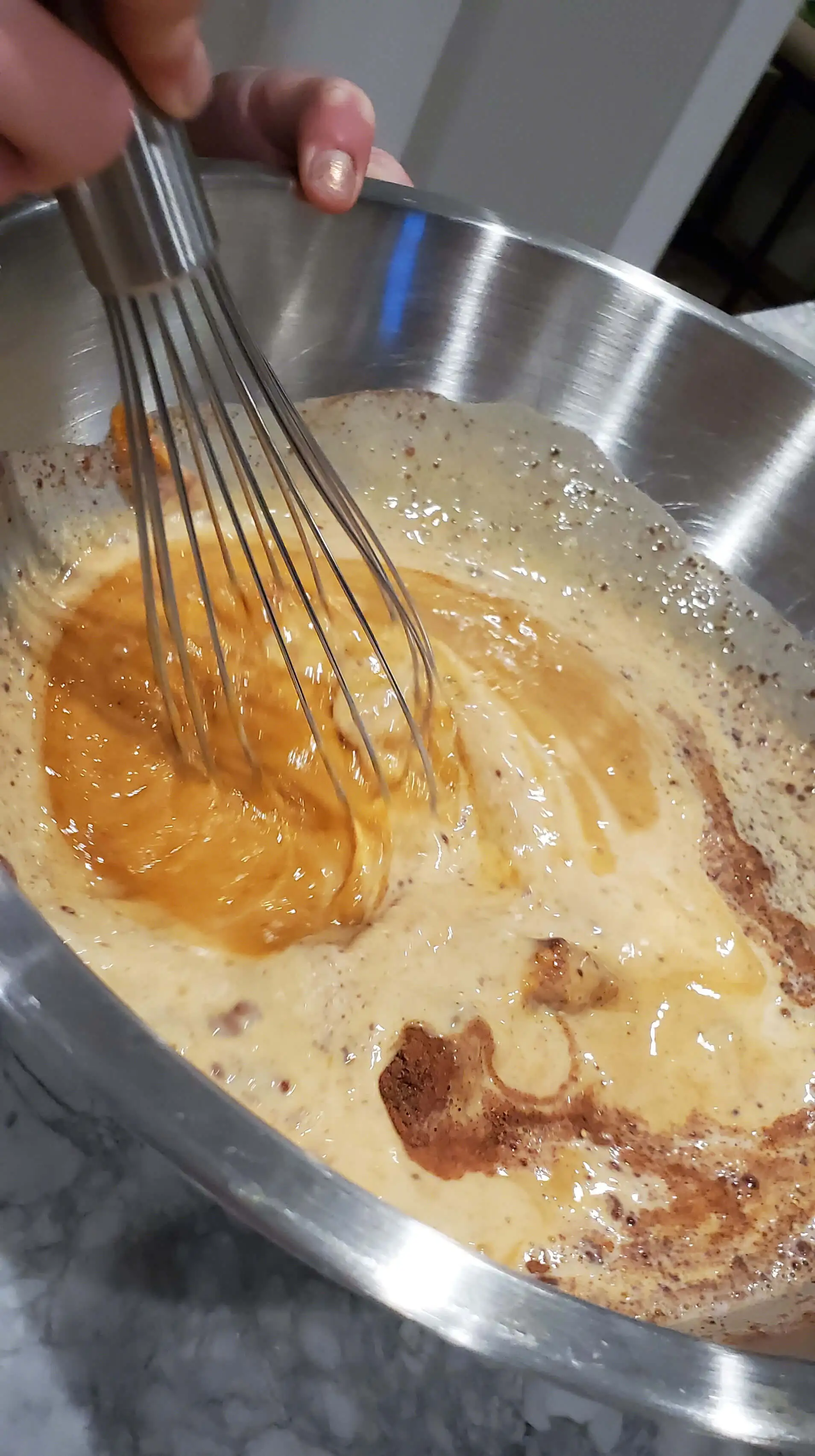 My Grandma would have loved to have been a part of our baking. I can't speak for the kids, but I most certainly felt her presence.
You might be expecting a stereotypical conclusion here about how there is much to be grateful for even during tough times - like 2020. Well, get that thought out of your head. I didn't share this story with you to finish by telling you that everything is going to be ok and not to worry.
While your day (or year) may not have played out as you envisioned. Whatever you are working on or working through, don't give up. It will be worth it.