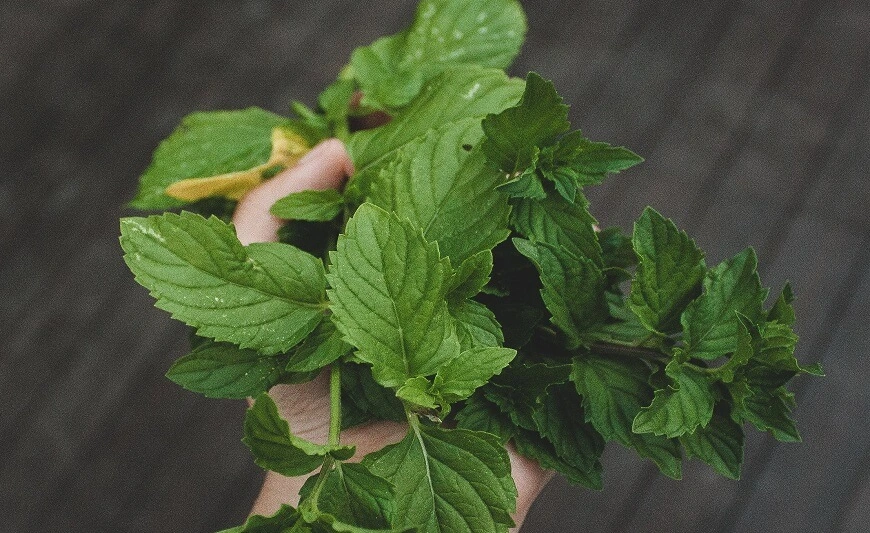 If you ever question your ability to garden, plant mint. I have yet to find someone who cannot make this plant grow exceptionally well. If you find yourself with more mint than you need in your garden, then it just might be time to make mint extract!
Much like growing mint, making mint extract is embarrassingly easy.
Mint Extract Uses abound!
Sweet treats:
Old Fashioned Butter Mints from Averie Cooks
Mint Chocolate Brownies from Sally's Baking Addiction
Mint Chip Ice Cream from Small Town Woman
Drink additions:
Hot Cocoa – forget the candy cane with artificial flavors and refined sugar – mint extract is all you need for a Cup of Christmas Cheer!
Mint Juleps, Mojitos, or the cocktail of your choice.
Ice water – step aside lemon, mint extract is a refreshing addition.
Homemade toothpaste:
I have not yet tried this one, but Real Self Reliance shares his recipe using common household items. Click here to view their video.
Gifting:
If you start soon, gifts will be ready in time for Christmas! Pretty containers can be found most anywhere.
Directions for Mint Extract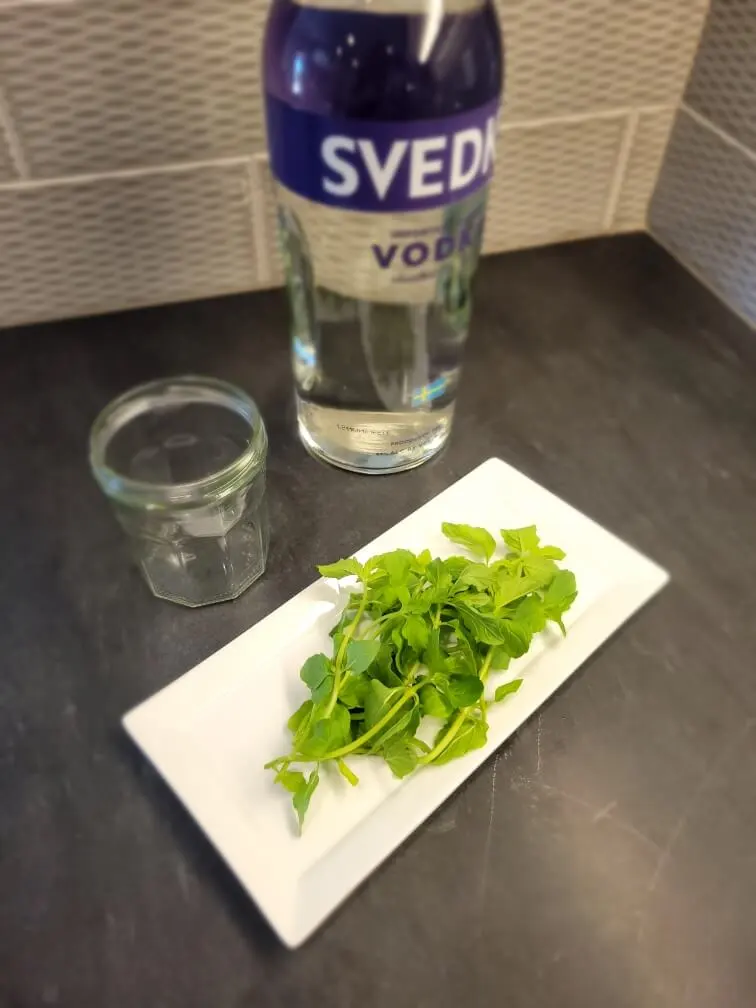 1. Sterilize your containers. I used the oven method for my jars and the boiling method for the lids. Jamie Oliver has great tips, including
one on this topic.
2. Wash mint with distilled water and gently pat dry.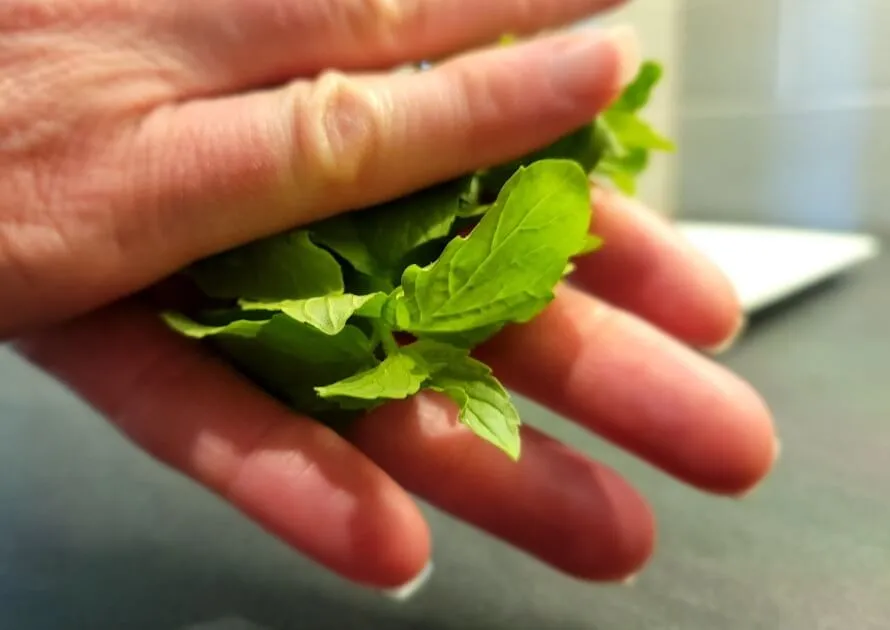 3. Smash the mint leaves between your hands to release some of the oils, then place in sterilized jar.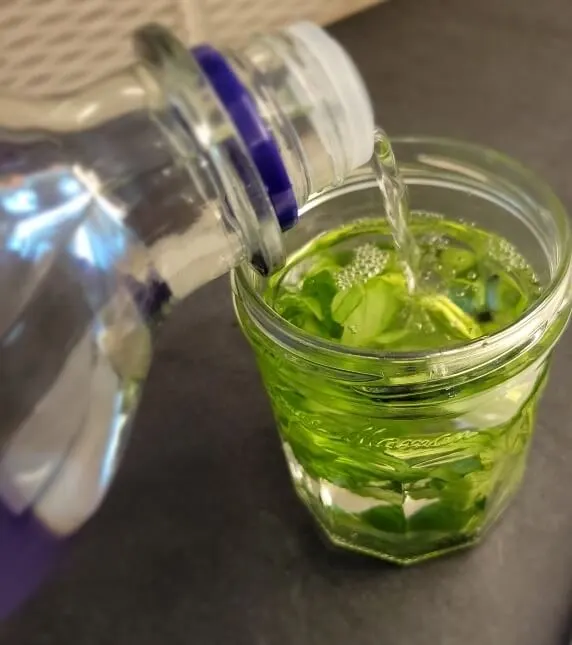 4. Fill the jar with vodka. (Mint should be completely submerged.)
5. Date and place in a dark place for 1-2 months, gently rotating jar weekly.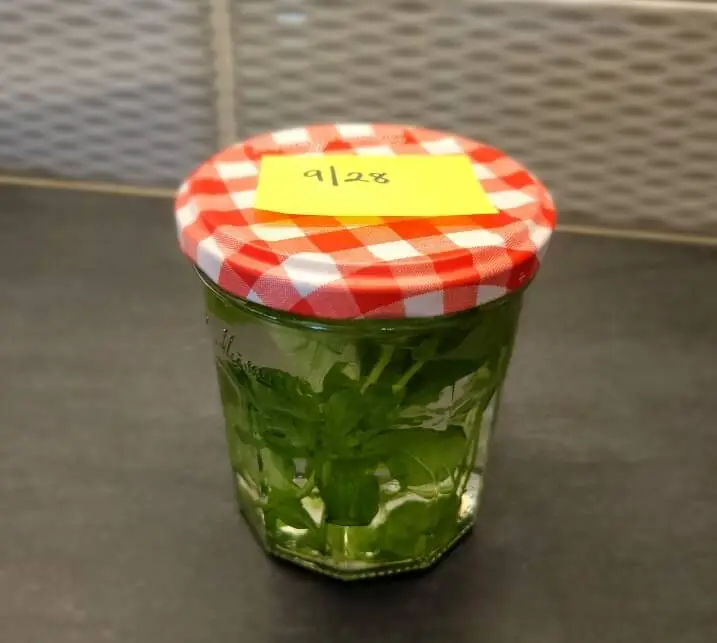 6. Once your extract has reached your desired level of doneness – strain the leaves and package in a pretty little jar for gifting.
Super simple right?!
A few tips to assure your success:
1. Sterilization of jars is upper important – don't skip this step (no one wants cooties)
2. Submerge the mint completely to prevent mint from browning
3. Do not leave mint in the liquid for more than 2 months. If you have made vanilla extract, one of the neat things is that you can keep the vanilla beans in the extract indefinitely. If you try this strategy with mint, you are going to end up with some bitter and woody flavors from the mint.
Whether you plan to use your mint extract for yourself or gift it to others, mint extract is a simple way to make excellent use of the mint you have in your garden. Enjoy!