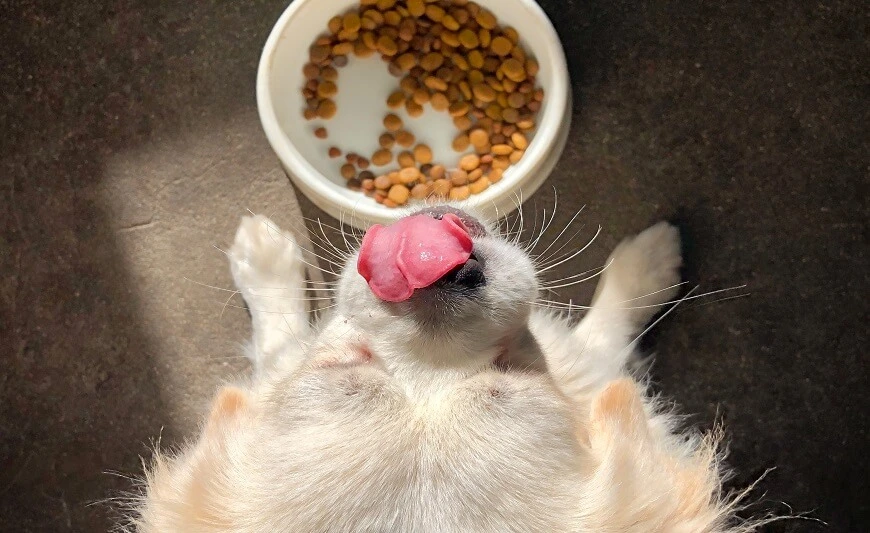 Never say never.
Amidst the typical household chatter, I heard my grandmother's words with clarity as I prepared to write this post. Never did I ever think that I would be writing about making my own dog food - yet here I am!
Homemade dog food was more of a slippery slope than a deliberate decision. When Charlie first joined our family as a 10-week-old pup, we followed our breeder's food recommendations and added pumpkin puree to the recommended kibble. Initially, Charlie was happy, but as time went on, he became less satisfied with his pumpkin and kibble - so we augmented. It started off with a few scraps of chicken here and a scoop of cottage cheese there. But this too progressed to the point where our weekly grocery list was not complete without steak for Charlie. It was not a grass-fed New York cut (I like to think that I am not that crazy) but a steak no less. Charlie loved his dinner, but Charlie also was gaining too much weight. Either his activity or diet needed a change. We addressed both.
The idea of homemade dog food presented itself in our lives via multiple outlets. The seed was planted by our dog trainer and reaffirmed by a podcast. In a week's time I had ordered The Forever Dog from Barnes and Noble, dedicated an entire Pinterest board to dog food recipes, and found myself in the kitchen portioning out meals into freezer safe storage containers. I am not normally the person who prepares meals well in advance and stores them in the freezer. (There are plenty of times I wish that I could just pull something out of the freezer and heat in the oven, but often, I find myself without time to make my own lunch.) Recognizing the irony of the situation, I smiled and kept going.
Never say never.
After using nearly every food storage container we own, I devised an integration schedule.
For reference, before this homemade dog food effort, Charlie received four cups of food split between breakfast and dinner. Comprised of one and a half cups of kibble, one quarter cup of protein, and one quarter cup of pumpkin.
Our new plan cut the kibble down to one cup, replaced the combined quarter cup of protein and quarter cup of pumpkin with a half cup of the homemade dog food, and added a quart cup of dairy (plain yogurt, cottage cheese, etc.).
The results have been excellent! Charlie has always enjoyed meals, he is a lab after all, but is especially excited with the homemade food!
Charlie, our chocolate Labrador turns two in November, and will technically be an adult dog (chronologically speaking). While I always intended to provide him with high quality food, I never thought that I would find myself cooking meals for him, with a smile on my face.
Never say never.
Resources: